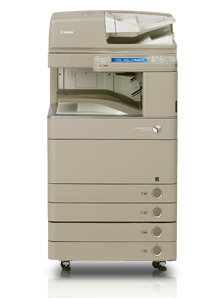 Founded in 2006, we set out with a singular focus to provide no-contract copier leases, and the best customer experience to small and medium size organizations in the Chicagoland area. The past 10+ years have been spent building Ucopier from the ground up to become an industry leader in copier logistics, installation, and technology.
Our story begins in 2006 while working with major copier manufacturers and technology re-sellers. We quickly realized that small and medium size organizations were not very well represented among the leasing conglomerates, and technology re-sellers. Large leasing companies often tied customers into long term contracts, provided sub-par service, and were generally difficult to work with small and medium business wanted flexibility, shorter contracts (sometimes no contracts), they wanted an easier way to lease equipment, and most importantly, they wanted it to be less complicated.
We learned a lot along the way: 1. Provide high end copier equipment, on a no contract basis, for a flat fee. 2. Provide excellent service.
We look forward to working with you and solving any of your copier needs.